Eden Valley
Steinert Reisling
---
The Powell & Son Eden Valley Riesling emanates from a single site in the high Flaxman's Valley, 460 metres above sea level. The five acre vineyard showcases dry grown, rod and spur pruned Riesling vines now over eighty years old. Grapes are hand-picked, whole bunch pressed, cold settled and fermented dry prior to cold stabilisation and bottling. This approach ensures a clear expression of the great vineyard from which the wine originates.

"White flowers and stone fruits predominate the nose, accompanied by vintage-typical bath salt character. Hints of lavender and lime juice are found, underscored by a fresh wet stone minerality. The palate is rounded, carried through by a fine acid line. Flavours of juicy white apple and lime pith are followed through with grapefruity, zesty acid-derived flavours to carry through to the finish."

---
Our Marsanne is based on the style of the great Hermitage Blancs of the Northern Rhone Valley. We aim for richness, minerality and hedonism in this, our most premium white wine. The style is typically lower in acid and high in phenolic content, which provides richness on the palate and requisite phenolics to age. While floral, bright in fruit and pretty in youth this wine should age to become savoury, complex, and decadent in years to come.

Our Marsanne is from a vineyard on the sands of Vine Vale owned by the Steinborner family. The grapes are handpicked and whole bunch pressed into tank, cold settled overnight before racking and allowed to begin fermenting naturally. Once the ferment is under way the juice is transferred and barrel fermented in half new and half second use, French oak barriques. It is lees stirred and undergoes malolactic fermentation and matured in oak for approximately nine months. Aside from a minor bentonite fining to cold stabilise the wine, no fining or filtration is done to maintain the phenolic richness. The resultant wine is what I describe as a red wine drinkers' white wine. It is incredibly aromatic with rich honeyed notes and very full and textured on the palate.

"The Marsanne shows notes of butterscotch, honeyed citrus, stone fruit, white florals and apricot kernel. The palate is shows creamy phenolic texture, though not in the slightest part oily. Flavours of stone fruit and honey abound with light lemony acid to maintain the long finish. The wine finishes with white peach and subtle savoury ham hock, with persistent phenolics driving to the end of the palate."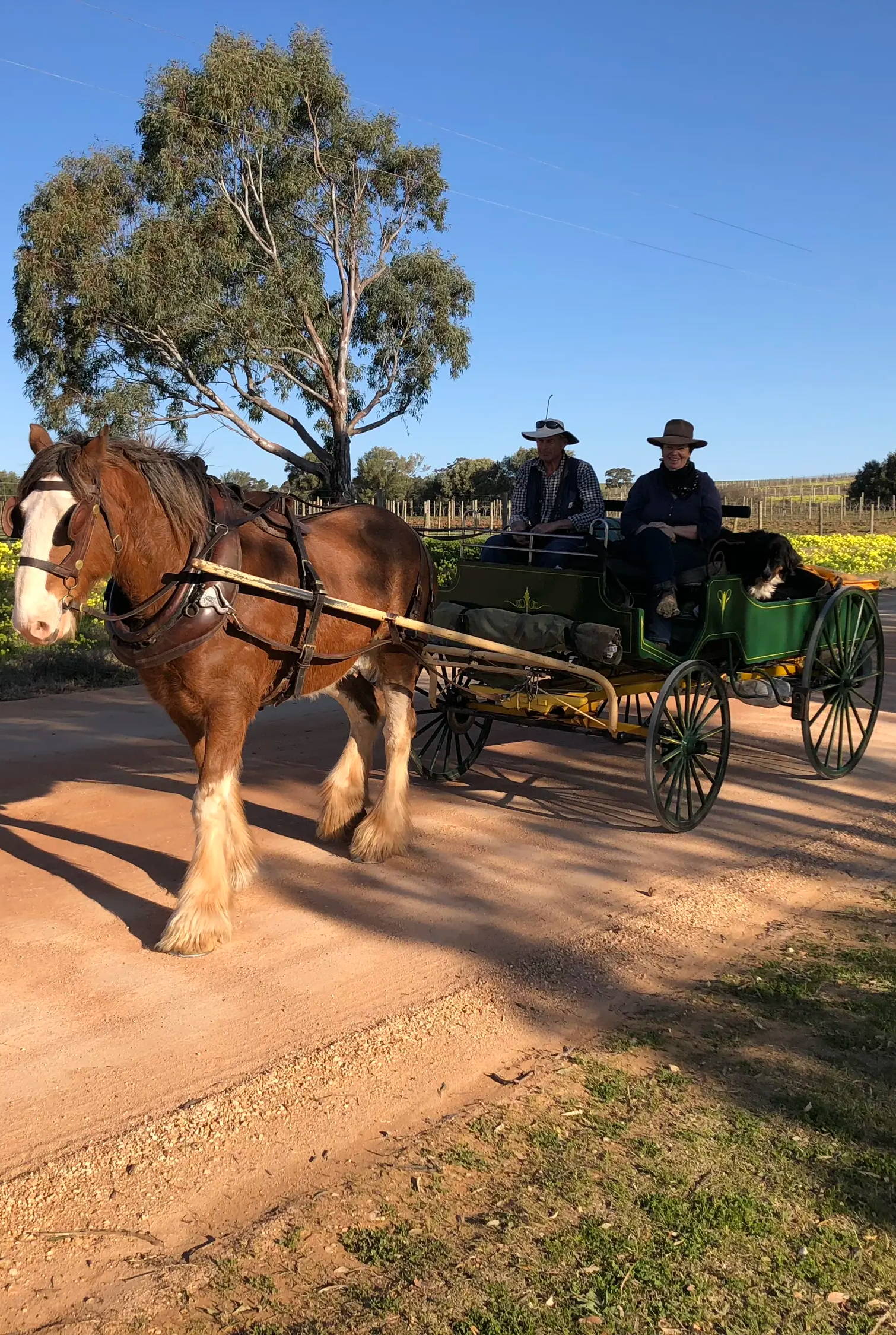 North by North-West
Grenache Shiraz Mataro
---
The Barossa Valley Grenache Shiraz Mataro combines all three of the great Rhone red varieties, harmonising the unique attributes of each variety into a complete wine. The blend is predominantly Grenache (approximately two thirds – vintage dependent) from mature Barossa Valley Grenache bush vines, with Shiraz and Mataro making up the balance. The vines range from 80 to 120 years old and are all dry grown. The parcels are matured for 18 months in 2,400 litre French oak foudres prior to blending and bottling. As the dominant component, Grenache offers powerful aromas of red fruits, kirsch and black cherries, complemented by mincemeat, leather, game and heavy spices from the Shiraz and Mataro influences.

"The Barossa Valley Grenache Shiraz Mataro is intense in its perfumed aromas of cherry liqueur and blackberry compote, with notes of spice and anise. The palate is voluptuous and supple, with the Grenache component shining through. Flavours of dark fruits predominate with velvety tannins providing a backbone to carry the flavours through to the finish."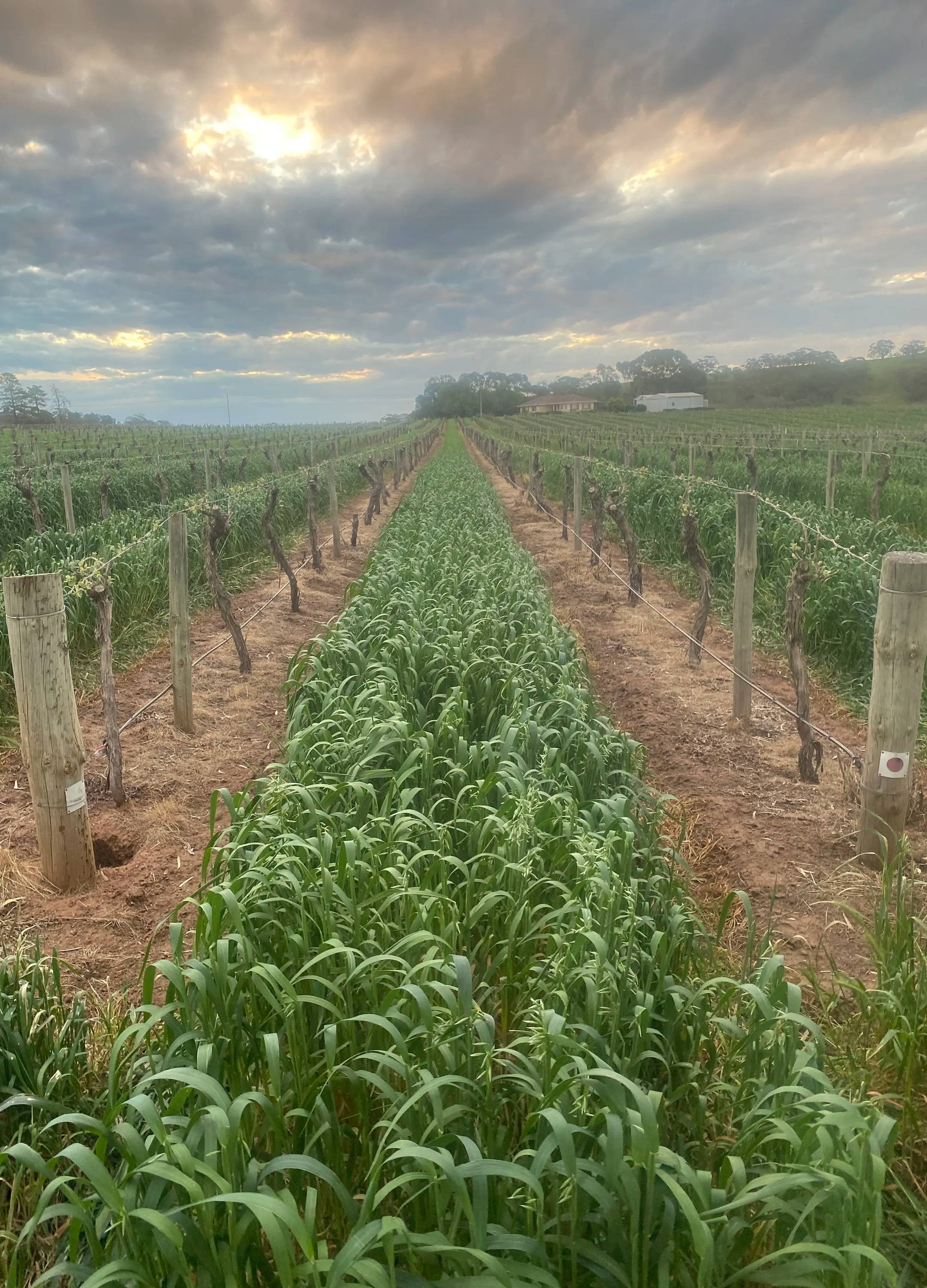 ---
The Barossa Valley Shiraz is sourced from mature Barossa Valley vineyards (30+ years old) with the majority located along the region's North-Western ridge in Marananga and Seppeltsfield. Grape parcels are vinified separately in concrete vats, before being basket pressed and assembled into large format 4,500 litre French oak foudres for 18 months maturation. My intention for this wine is for it to benchmark Western Barossa Shiraz at its best but maintain the wine at a very affordable price point.

"The Barossa Valley Shiraz is generous in its dark plum and blackberry fruits. Notes of tar and graphite follow with hints of dried herbs and tobacco. The palate is rounded and supple with dark fruits and a supple tannin backbone which brings with it coffee ground and cedar flavours. The wine finishes with generous dark fruits and white pepper spice."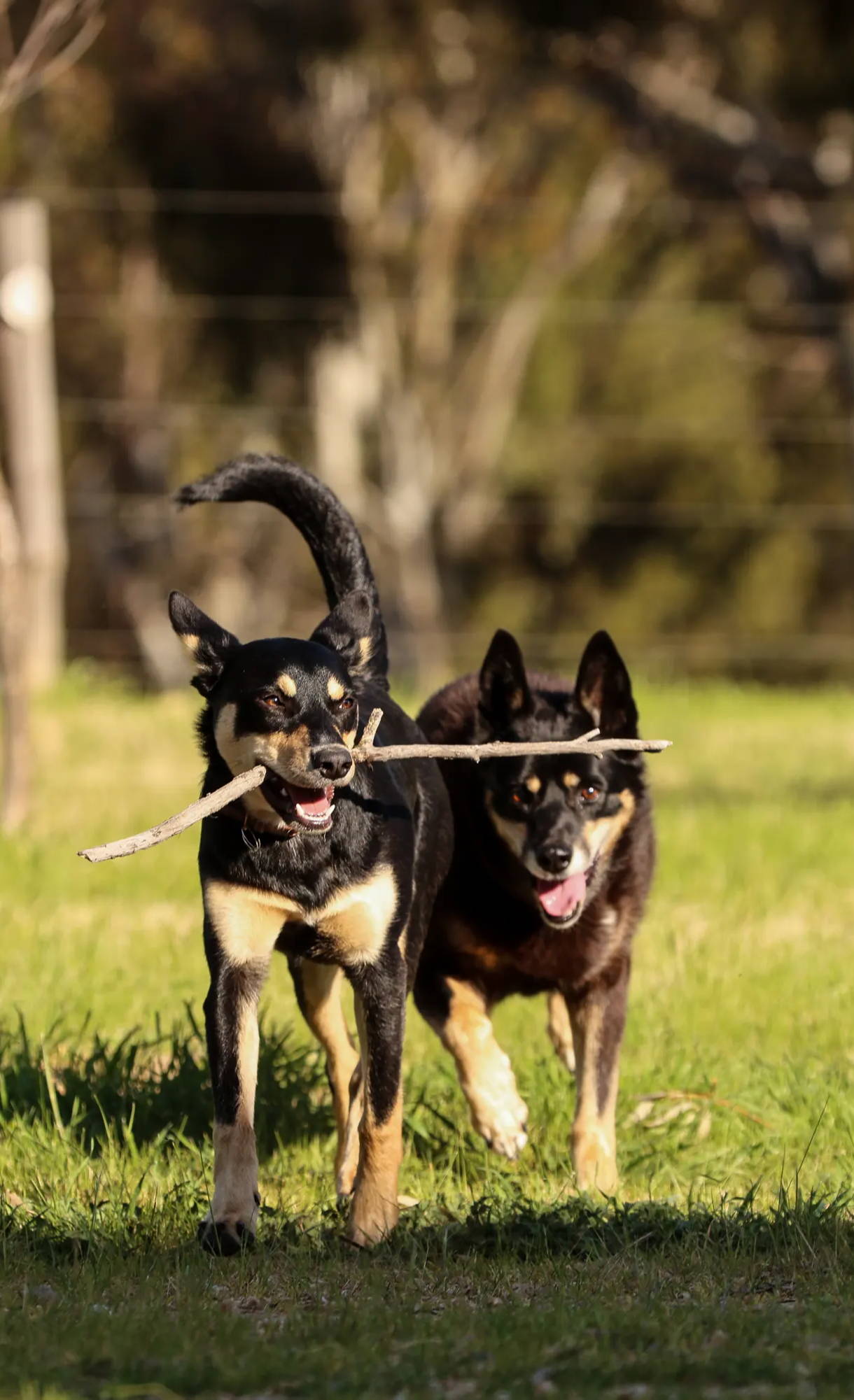 Barossa & Eden Valley
SHIRAZ
---
The Barossa & Eden Valleys Shiraz epitomises the philosophy of Neldner Road: to marry the greatness of the Barossa and Eden Valleys. A 50/50 blend of Eden Valley Shiraz from 40+ year old vines and Barossa Valley Shiraz from 80+ year old vines, the fruit is fermented separately in concrete vats before spending 18 months in 4,500 litre French oak foudres. The blend showcases the rich dark fruits of the Barossa along side the more lifted and delicate aromatics achieved from the Eden Valley component.

"The aroma of this wine shows kirsch, lavender, sage and charred meats. It has a dark, brooding character to add further complexity. The palate is dense and deep with ripe black fruits: plum, blackberry compote as well as a cured meats and black olive."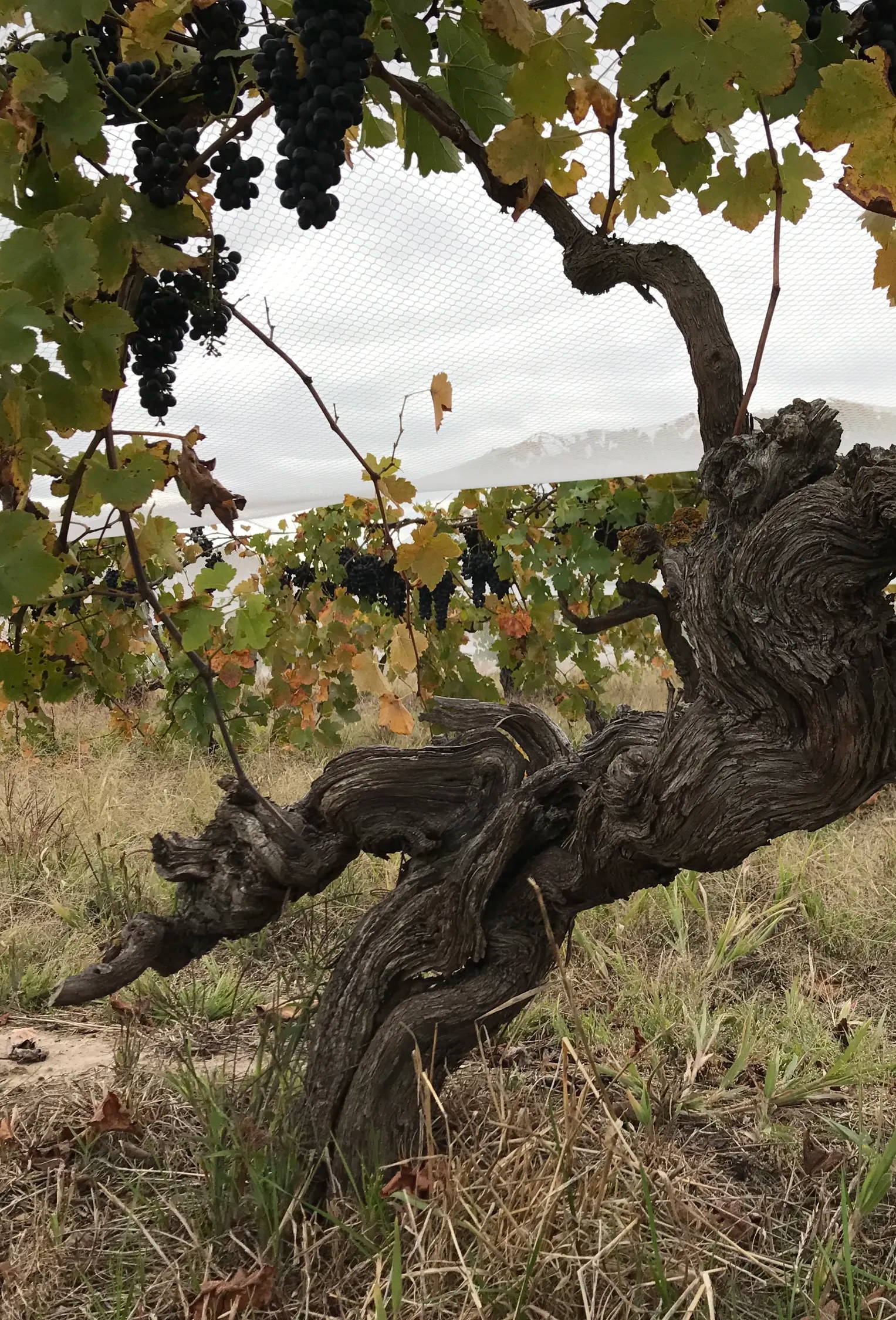 ---
The first vintage of this wine was 2017. Over time I am increasingly being given access to very small parcels of old vine Shiraz. I don't want to create a plethora of single vineyard wines and have always believed one of the great strengths of the Barossa is our blended wines. This wine is an ode to my flagship wine from my old business, a blend of four Barossa Valley and two Eden Valley vineyards all over 100 years old. The individual parcels are all made exactly the same as our other reds and then aged for 24 months in new French barriques prior to bottling.

This wine is named in honour of my dear friends Aileen and Rowland Chatterton. They and their family took me in and were almost single handedly responsible for the support I needed to get back on my feet after I was removed from my old business and for that I will be eternally grateful.
"Deep garnet colored, this wine presents an incredible nose with complex and layered aromas of smoked bacon, dried mulberries, kirsch and leather intermingling with sandalwood, anise and potpourri nuances."