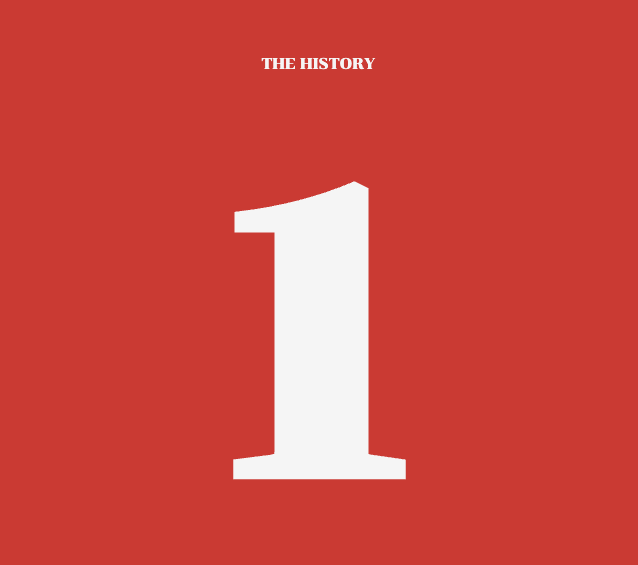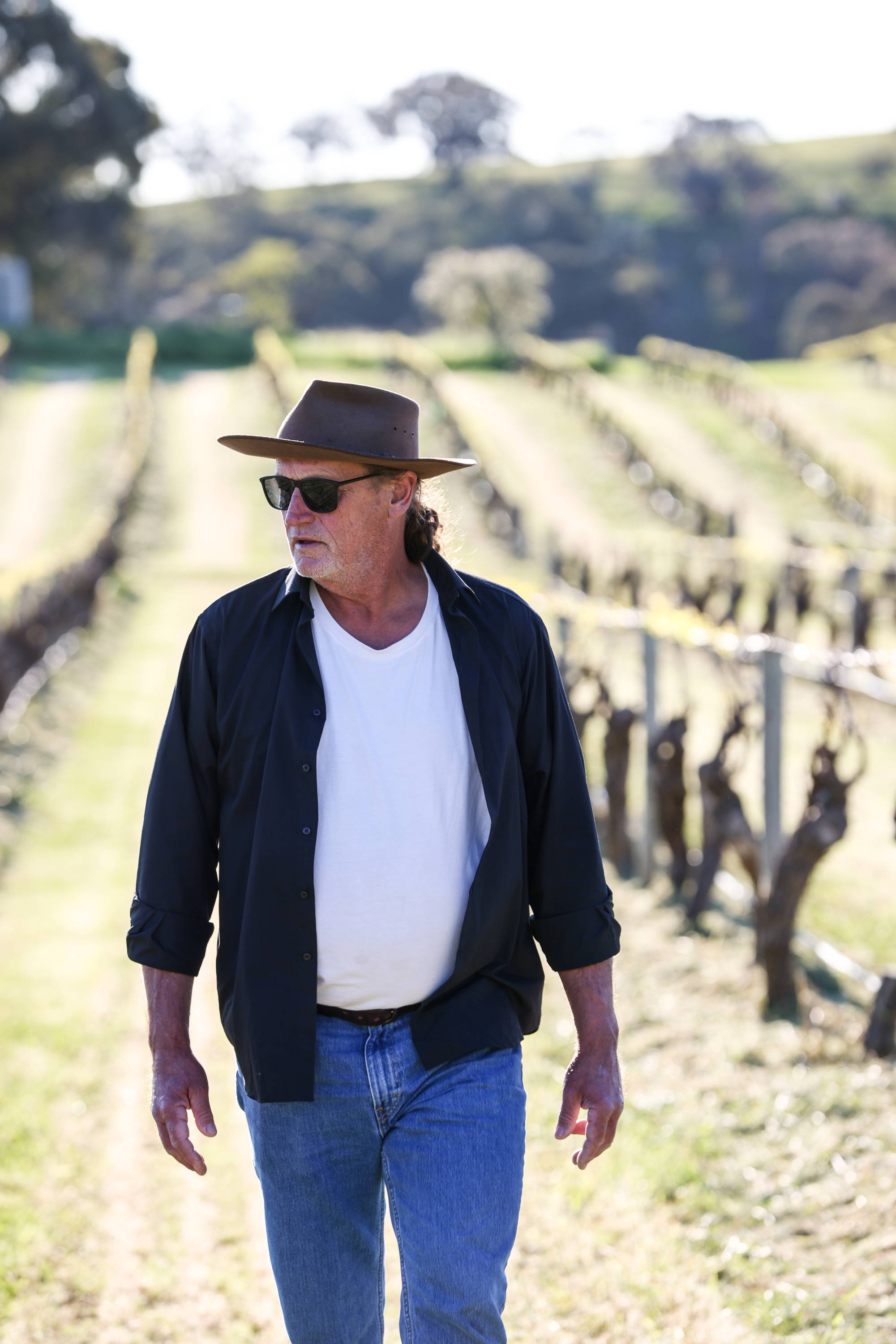 ---
I have spent most of my career in the Barossa, in particular the warm and sunny Marananga of the Western Barossa Valley. However, I also learned early on to have great respect for the cooler, high hills of Flaxman's Valley in Eden Valley. I understand their differences but equal greatness of the two regions and want my wines to reflect that. Therefore, my production is derived from both regions. My most premium wines are two single-vineyard Shirazes – one from Flaxman's Valley in Eden and one from Marananga in the Barossa.

The six vineyards I chose to represent our single vineyard series: two Shiraz vineyards from each the Barossa Valley and Eden Valley, one Grenache vineyard and one Mataro vineyard. Some of these vineyards are the same vines that I first brought back to life and have now been tending to for over two decades. Many now live well into their second century of age. I named our single-vineyard wines after the original settling family that had the foresight to plant those vines in the variety and soil that they did over one hundred years ago. For those people, I will be eternally grateful.

I make five wines under our regional series, which showcase traditional styles of wines that have been made in the Barossa and stood the test of time: a Grenache Shiraz Mataro blend; a blend of Barossa and Eden Valley Shiraz, a Western Barossa Valley Shiraz and an Eden Valley Riesling. In this series, we also produce a Barossa Valley Marsanne, which I recognize as one of the great white wine styles of the world and is the most premium white wine that I make.

From my focus on terroir expression, I believe it important that I work the vineyards myself wherever possible and so in the Winter season I prune the vines and maintain them through Spring and Summer, then vinify the grapes in Autumn. I employ the old rod and spur method for our Shiraz and bush vine pruning for our Grenache and Mataro. I follow a minimalistic approach in the vineyard to ensure an honest expression of that vineyard site through to the bottle. My viticultural management also involves organic and sustainable practices as part of a holistic approach.

The vinification process is highly oxidative, involving open concrete fermenters, pumping over and then basket pressing. After fermentation, I hold the wines in a reductive state to retain the wine's character. All wines are aged in French oak and in a combination of large oak foudré, barriques and puncheons with no finning or filtration prior to bottling.

My aim is for the freshness of fruit, vibrancy, and liveliness in my wines with no compromise to vineyard expression. All viticultural and vinification decisions are made based on a balance of these two qualities. By doing so I believe that I create wines that are expressive of their place: my home, the Barossa.
---
At Neldner Road I make two sets of wines.

First of all, our regional range consisting of wines which show the overall diversity of the Barossa.

This includes a Riesling from Flaxman's in the Eden Valley, Marsanne from Vine Vale on the valley floor, a Barossa Valley Shiraz from the Western Barossa, a Grenache/Shiraz/Mataro once again from Western Barossa vineyards, a blend of Shiraz from both the Barossa and Eden Valleys and last but by no means least an old vine blend of Shiraz from the greater Barossa.

The second set of wines are all single vineyard, single varietal wines showcasing the best individual soil types and microclimates of the Barossa.

There are six wines in all in this group, two Shirazes from both the Barossa Valley and the Eden Valley, a Grenache from the Western Barossa alongside a Mataro from out west as well.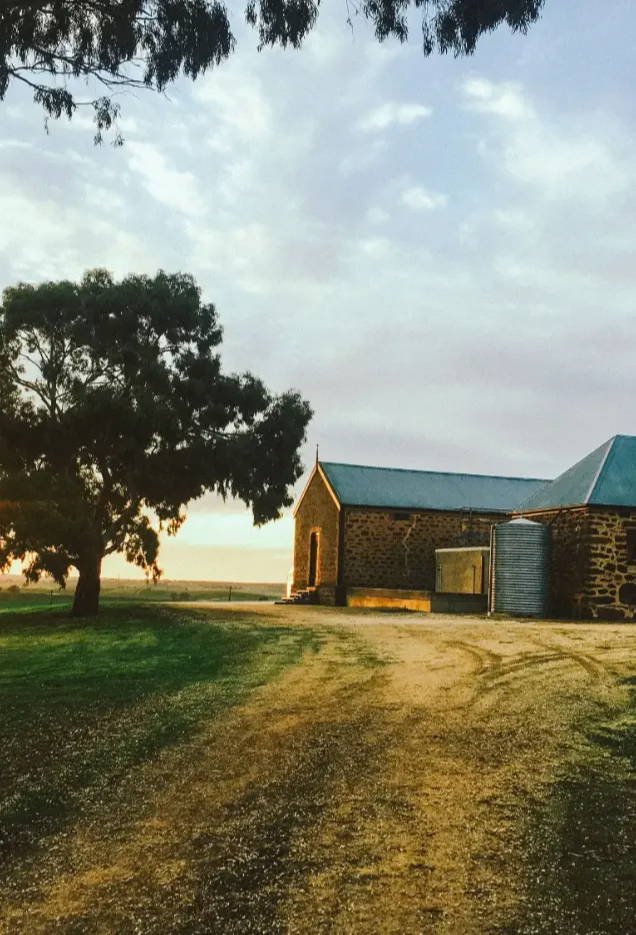 Own A Piece of Dave Powell's Barossa
---
After 40+ years in the wine business, I have now begun what I hope will be my final chapter.

During the time my eldest son and I worked together it became apparent that we had differing views about the wines we wanted to make. Understandably Callum wanted to be his own man and has gone out on his own making a quite different style of wine and I wish him well.

At the same time, after spending a great deal of money over almost nine years defending myself against my prior business partner and no longer wishing to do so, I have decided to change the name of the winery to finally put the matter to bed.

Many of you will already know that one of our most important vineyards, as well as my home, is on Neldner Road, in the heart of the Western Barossa. To me, it was obvious that this was crucial to my principle of wines having a sense of place and hence the winery will bear that name.

In saying that the only real change is in the name itself.

Neldner Road Vintners will be a complete continuum of what came before under the Powell and Son label. In fact, several of the wines will be labelled under Neldner Road but as they were bottled previously, will contain a Powell and Son cork!
---
To that end, I have decided to issue further shares in Neldner Road and sell them in small parcels to individuals so they can come along with me for the ride, as I am currently the sole shareholder in the company.

This will be a unique opportunity to own a small slice of a premium, boutique fine wine business.

Anyone wishing to be involved will then have access to special pricing on any future purchases, priority access to all our wines depending on production quantities and exclusive access to very limited releases which will occur from time to time. I must point out that being a boutique producer, wine quantities will always be limited as I have no intention of making more and more wine just because I can.

My aim is to encourage as many people as possible to join in, so the offer will be very limited to any one individual.

I will be making available 5000 parcels, each of ten shares at a price of $2,000 per parcel.

Each share parcel will attract a dividend of one bottle of premium Shiraz valued at $200 annually, along with a 20% reduction on the price of any future purchases as a shareholder.
Interested in this A-Class Share Option?
---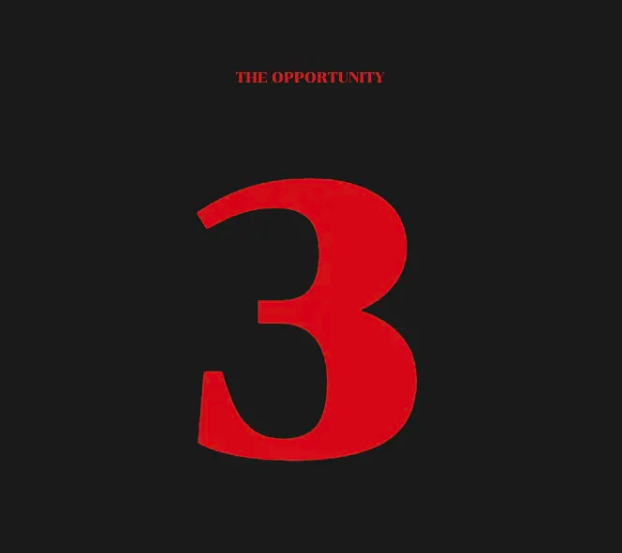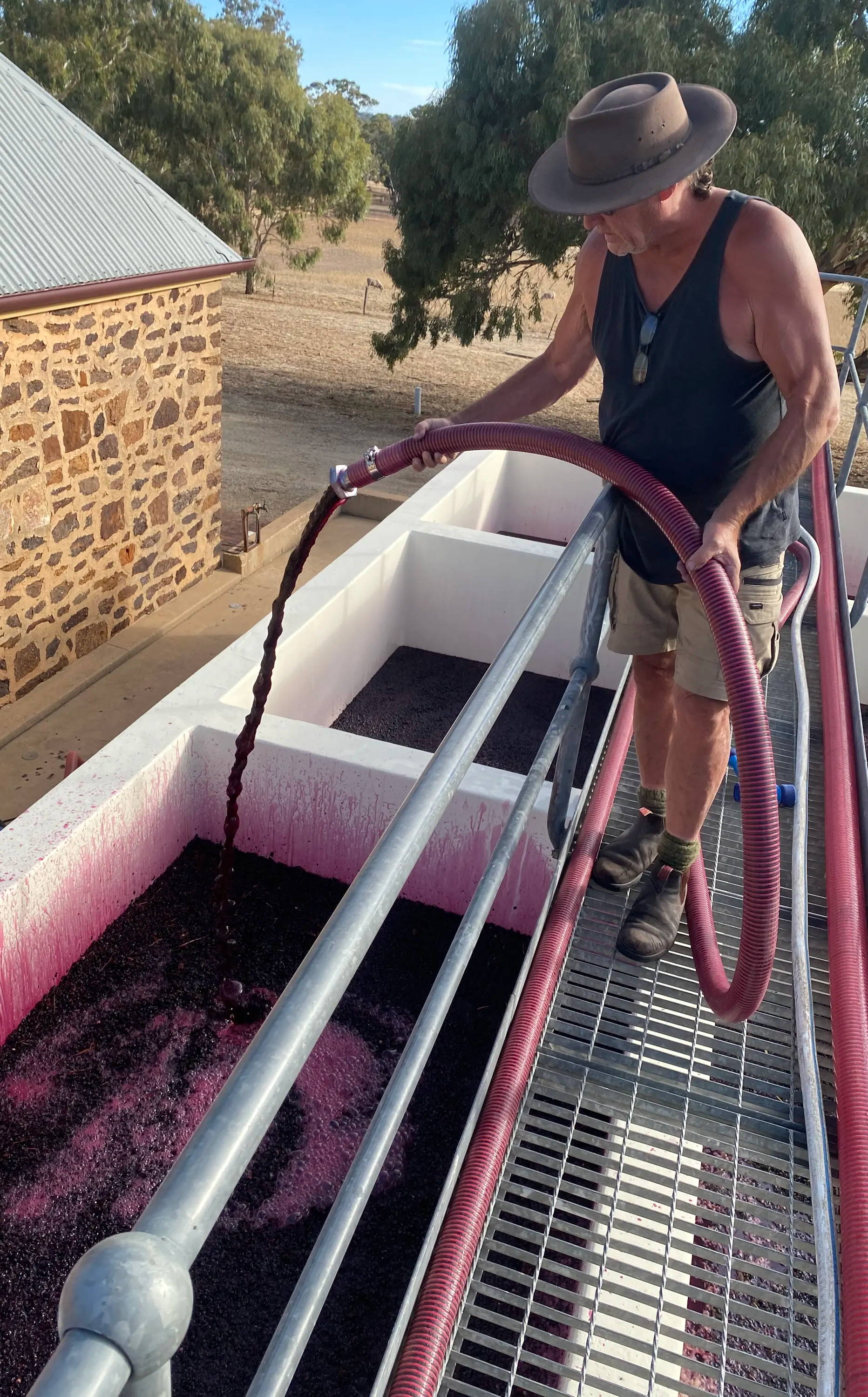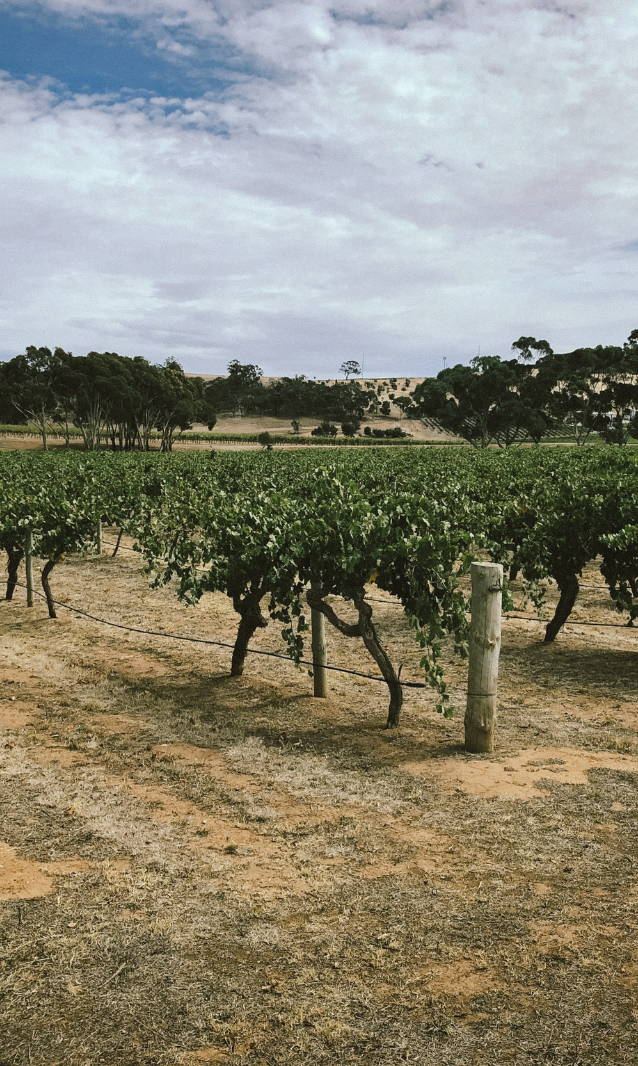 ---
The shares will be A Class shares, however, if for any reason the company is sold in the future the shares will convert to ordinary shares at the time of sale.

This fundraising will give the company the working capital required to move forward from the effects of the last few years, facilitate the purchase of several key vineyards already utilised by the winery and remove all debt burden from the balance sheet.

The final part of the plan is to build a state-of-the-art winery on the Neldner Road property along with a tasting room and accommodation once future sales targets are reached.
Shareholders will also have extra benefits available to them based on their annual spend on wine, including private dinners with back vintage wines and complimentary access to the winery accommodation.

I have a small number of our top wines, The Kraehe Shiraz and The Steinert Shiraz under the Powell and Son label, which I am happy to offer to shareholders at the once-off price of $375 a bottle. As these wines are made in extremely small quantities, this offer will be limited to one bottle per person until I see how many people avail themselves of the opportunity.

Once people have signed up to be a participant, they will be sent their share certificates along with a bottle of my 2018 Grenache/Shiraz/Mataro valued at $50.
Anyone who then persuades a friend to get involved will also be sent a bottle of my 2019 Barossa Valley Shiraz as a thank you.

After five years the company will happily redeem the shares at the purchase price as I believe I will have a waiting list of people who missed out on the original offer.

Initially, this offer will only be available to Australian wine lovers, and I believe will quickly be oversubscribed, so don't miss out!

Terms & Conditions Apply